Loading ...
Lompoc V. Cabrillo Game: Blazing Blue Tempers Rival, Glistening Gold.
September 13, 2021
The final score of 56-0 could have been even higher, if the Braves hadn't taken out their starters, however, this definitely was the right decision. All players could get to play, which will improve everyone's motivation for sure and help the team bonding.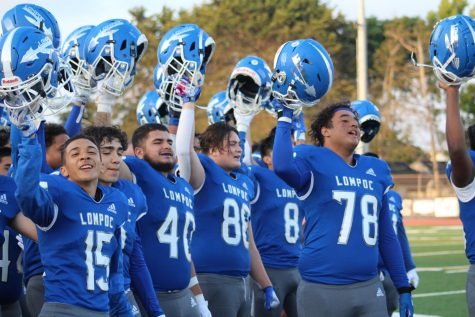 2021 Lompoc vs. Cabrillo: Blazing Blue & Glistening Gold.
September 3, 2021
"The Braves haven't lost against Cabrillo in well over ten years, and they have no plans to relent now."
June 9, 2021
However, some conflicts and questions had appeared when making this happen. One of them being, how are we going to continue sports and keep the safety of those participating a priority? So, I conducted an interview to find out exactly how it has been done by some of the coaches here at LHS.
May 28 / Varsity Softball

May 19 / Varsity Baseball

May 19 / Varsity Softball

May 18 / Varsity Girls Basketball
Kya Thao, Author
September 14, 2021 • No Comments
On Wednesday, August 18th one of the first senior events of the year occurred. The 2021 Senior Brunch! As a member of the class of 2021, I was very appreciative of the opportunity to have a senior event...
Valeria Martinez, Author
June 5, 2021 • No Comments
From the interview I had the pleasure of conducting with our Assistant Principal, it's very noticeable that he is in this position now with the best interest for his students, he truly cares and wants the best for all! 
Helen Huy, Copy Editor
June 8, 2021 • No Comments
Coach Smith is very proud of the dancers and their growth. As she says: "They have come so far and that makes me smile". She departs from the team, saying: "Never be afraid to leave Lompoc and see the world. Even if it's only for a weekend or a day, get out there and experience life".
Recent Arts & Entertainment Stories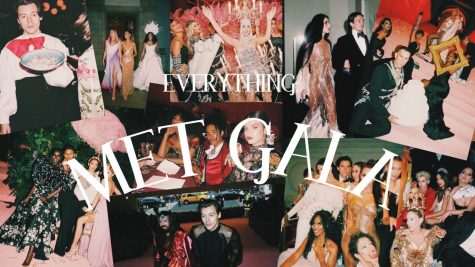 June 8, 2021
The Met Gala is hosted on the first Monday of May, but due to COVID-19 it has been canceled and moved up until September of this year.  For most people, the Met Gala is simply a red carpet to display new fashion, but it is bigger than that.
June 7, 2021
This year the Lompoc Cheer team and Danceline performed in a showcase on the LHS campus in place of their annual dance show.
June 7, 2021
I personally really enjoy mystery books and I loved this one. This book has many really unexpected plot twists.