Recent News Stories
Don't Be Tardy to Your Educational Party
September 25, 2023
How do you feel about this New Tardy Policy? With the increased number of tardies, Lompoc High School...
September 22, 2023
Through the weeks since school has started Lompoc High has switched over to a new grading system called...
September 21, 2023
On August 14,2023 new and recent students headed back to school for the start of a new year. When coming...
Dec 6 / Varsity Boys Basketball

Dec 5 / Varsity Boys Soccer

Dec 5 / Varsity Girls Soccer

Dec 2 / Varsity Girls Basketball

Dec 1 / Varsity Girls Basketball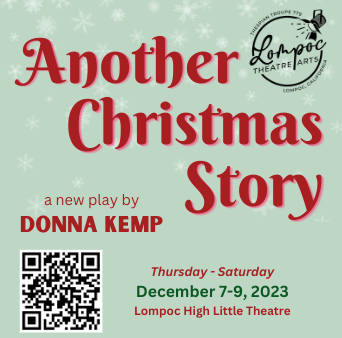 Donna J. Kemp, Guest Author
November 14, 2023 • No Comments
Ho-ho-ho! Hello readers of LHS's Smoke Signal! The air is getting colder after an annoyingly warm October, so you know what that means: Christmas season is finally here!  It's time for...
Dulce-Mia Macias, Author
May 12, 2023 • No Comments
Do you like painting, drawing, or just creating art in general? Do you spend your free time enjoying any of these activities? Well now you can do it with friends and with a team here at Lompoc High School's...
Sorry, there are no polls available at the moment.