A Passion for Tradition
Throughout this year, one thing that has been challenging to everyone is not knowing what has been happening with sports. Athletes and gamewatchers alike want to know when they can enjoy the full experience again. Cheer is a huge part of that experience, and I'm here to tell you what's going on there.
This year's cheer team began practicing on zoom from July 4th, 2020 stopping September 8th, 2020. They then commenced in-person practicing September 8th, utilizing safety protocols for COVID-19. Ever since, The Cheerleaders and cheer coaches have been continuing to practice and meet two times a week. On September 8th, however, all cheerleaders had the choice to practice in person or stay home.
At in-person practice, the team stretches and learns new cheers and dances. But, if they choose to stay home, then they would fill out an activity log with their at-home workouts. Regardless of what the cheerleaders choose to do, they have all had one emotion in common. They were all saddened over their 2020-2021 cheer season coming to an end. Before we are greeted by the end of the season, let's look back and review this cheer year as a whole.
I have conducted four interviews with the cheerleaders, asking questions about their opinions on this year's cheer season, missed experiences, and more. My interviews included the following cheerleaders: Reece Torres, Rylee Gravitt, Kenzie Francis, and Sugar Gaitan.
I began both my interviews with our freshmen, Reece Torres and Rylee Gravitt. I asked them how they feel about their first year of high school cheer coming to an end. Both freshmen said that they were sad about it coming to an end because they didn't get to experience as many things as they would have prior to COVID-19. Especially for Reece Torres, who is now in her 3rd year of cheer, she stopped practicing in-person for a good amount of time. After winter break of 2021, she began to do at-home practices due to the increase of Covid cases and safety precautions she had set for herself. On the other hand, Rylee had felt differently than Reece. Rylee Gravitt, who is going on to her fourth year of cheerleading and first year with LHS, has been practicing in person from the start and hasn't stopped since. She felt that it was what's most comfortable for her learning style and that everything was safe. When asked how her coaches have been doing she had confidently said,"I think they've been doing really great. They're actually making sure we're still doing fundraisers. They're making sure we're staying safe. They're making sure we are happy and we're having a good time during all of this."
Even through all of the chaos it's great to hear that our LHS cheer coaches have been handling everything well during this year of surprises. But, how have our captains felt through all of this? When talking to Kenzie Francis, former LHS cheerleader going into her fourth year of cheerleading (Junior Varsity captain) I asked: "How does it feel  to be a JV captain?". She replied that she enjoys knowing that the cheerleaders are comfortable with talking to her whenever they need help with anything and she loves that some of the cheerleaders look up to her. I had then followed up with asking about some challenges she had faced when teaching or helping others as a captain. Kenzie believed that teaching itself was the most complicated thing to do during COVID-19. However, she had continued saying that the coaches and captains were doing amazing at teaching and progressing the cheerleaders' skills this season; many of the cheerleaders themselves felt that this year was beneficial.
When speaking to Sugar Gaitan, a Junior at LHS and cheerleader for the past 3 years, she was one of the many cheerleaders who thought this to be beneficial. As a cheerleader on Varsity Pom, a higher level of dance technique than  Varsity cheer. Sugar has been appreciative of the opportunities given to her this year, even with the current circumstances. She feels fortunate of the position she is in this year, but sad at the experiences that this year's freshmen missed out on. As Sugar is becoming a senior in a few months, I asked her, "How do you feel about being a junior and coming up to your last season of high school cheer?". She had paused for a moment and then said, "Thinking about that is actually kind of sad sometimes. I've actually always been excited to start my future and go to college and stuff because that's just how I've always been …a go-getter. I definitely want to continue cheer in college, if I can, because that has always been an incredible experience. But, coming up on this last year has definitely been sad and difficult because it has felt like it's all been taken away." Although Sugar is disappointed in the circumstances of this year's cheer season, she is still grateful for what she has experienced and has big plans for the future.
No matter what the difference is in these four girls' skill, age, or Covid-19 decisions, one thing was for sure. Each one of these girls have a passion for cheer and they're excited to continue cheering for LHS and return next year for the 2021-2022 season. So, make sure to follow along with the LHS cheer team through it all!
Leave a Comment
About the Contributor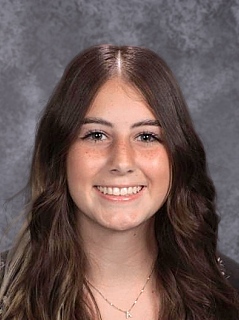 Avery Torres, Editor in Chief
Avery Torres is a Junior at Lompoc High School. She is a student-athlete who is on the LHS Cheer team and is involved in numerous clubs. This is her third...