Resisting the Cravings!! – Quarantined Fitness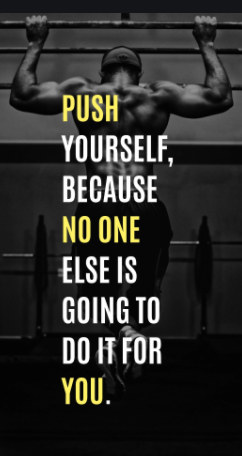 Eli Blas, Author
May 27, 2021
When the world wide pandemic started, so did the quarantining. This affected many people, in many ways. One common effect was the closing of public gyms, which seemed to affect folks in a negative way. Immediately people started gaining weight, then the weight gain struck  panic! So, people began buying workout equipment because they were losing the progress that they had made previously. 
For people with more muscle mass than body fat, such as bodybuilders, gyms shutting down was a big problem. Once more muscle mass is built throughout the body, the muscle has to be treated by working it out. If not, the body will experience what is called muscle atrophy. Muscle atrophy is what happens when the body stops doing its regular physical activity or its lacking physical activity. As you can imagine, this occurred much more often than normal with being quarantined in our homes for months! Though people still could and did workout at home, there is still a tremendous difference in the amount of progress you can make in the gym than at home. In addition to the minimal at-home resources, this whole situation caused people to spend lots of money on equipment.
I had the pleasure of speaking to weightlifter and former Lompoc High student, Oscar Duarte, about the gyms closing and its effect on him. He responded, "I used it as therapy at the time. It helps me get away from problems and stress so when it closed it really made me somewhat depressed. Not being able to go just ruined most of my day because that's what I look forward to all the time." He is elated that finally, gyms are re-opening! I then asked doctor, weightlifter, and fitness expert Sharon Blas, how she was affected by gyms closing and for her opinion on today's bodybuilding where it's "mass over physique". She responded, " The gym, for me, was a way to escape and just focus on myself. The gyms closing, unfortunately, deeply affected me because I felt like I had no way to escape from my school battles. Slowly, I started doing more outside workouts, but it took time because I was used to the gym routine… Now that the gym opened back up, I feel more motivated to workout and eat healthier!…  That last question is a loaded question! As a medical professional, I find this to be disturbing because people are focusing on physical appearance more than fitness and health. It's sad, yet true. The issue with this type of thinking that a bodybuilder should think a certain way is kind of the same way that models go through. They distort their bodies and neglect their health in order to look a certain way. As a competition, I think it should be focused on physical strength rather than looks. Having this much muscle also means other muscles in their bodies are as well which means that their heart has too much muscle as well and that decreases their blood flow and puts them at risk of heart issues and earlier death due to disease!"
Finally, I asked a student very interested in physical fitness, Briana Garcia, how this affected her. She concluded that the closing of gyms caused her difficulties in her workout routine because she no longer had access to the machines. She also mentioned that it caused her to spend lots of money on equipment. From these different people's points of views, it all comes down to the same conclusion and though the gyms closing affected many in a negative way, we are all excited and glad to see things slowly re-opening!