GSA Club is Flourishing! — All Are Welcome, All Are Appreciated.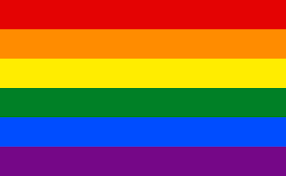 Every school should have a safe space for the minority students– where they can express themselves freely. At Lompoc High School, that takes one form in the GSA (Gender-Sexuality-Alliance) Club. 
Mrs. Blevins runs the GSA Club. This is her first year being the advisor for GSA. She says, "This is a safe space for kids." The GSA President, Cameron Robinett, expands: "Learning about this is very important. It's like a safe space for people who can't go home and talk about it". He adds, "This club really made me better at opening up. These people make me feel really comfortable." 
The GSA club is very important for the emotional needs of students who can't unload their problems at home. To better foster development, every school should have a club similar to GSA.
The club's popularity has grown since school was reopened in August. COVID-19 had definitely taken a toll on the club and the consistency of meetings. "Trying to teach on zoom was very depressing and hard.", Ms. Blevins commented, "No one would really come to the online meetings." The club was struggling, but once in-person meetings restarted, the club flourished– with exceeding attendance at most meetings. The GSA club has been active for about 10 to 15 years and as LGBTQ+ rights progress, so does the organization. "Everyone is welcome.", Ms. Blevins states and everyone will be appreciated.