NBA 2k22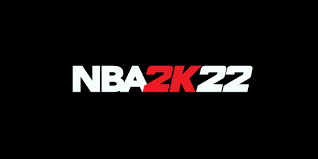 NBA 2k22 was released September 9, 2022. The preceding NBA game was called NBA 2k and it was released in November 1999. If you don't already know what this game is, it's a basketball video game. There are 5 different modes, but the "my chosen career" mode is most popular. 
"My chosen career" is a mode in which the players create and play as their own NBA player. "Park" is a mode within "my chosen career", playing 3v3 or 2v2. "My team" is another mode that's online, which is the 2nd most popular! In this mode, teams are built by buying cards from an auction house or purchasing packs of 5 player cards. It plays 5v5 with a 13 player team, or 3v3 triple threat, plus other offline modes. "My GM " and "My league" are basically the same thing: the player is a team owner in an offline mode, with a goal of getting to the championship. There is "play now" mode,  which is NBA teams playing against other teams. Finally, there's "black top" with 1v1, 2v2, 3v3, 4v4, and 5v5. This mode plays on a court until the first to 21 points. The team players and opposing team is chosen with the AL (Artificial Intelligence).
I personally enjoy playing this game. It is one of my top choices for curing boredom. "My career" and "Park" mode are my personal favorites because it's exciting to play with my friends on stage/ante up. The competition is exhilarating and the smoothness of the game play is compelling. During the summertime, I'd play NBA 2k21 all the time, so the release of NBA 2k22 I looked forward to. Through some peer interviews, rating the game on a scale of 1-10, there was an average of 8! Overall the NBA games are really fun to play, looking for a new outlet of entertainment? Give the new NBA 2k22 a play!